What's Included with WelloryX?
Over the course of 12 weeks, you'll learn the secrets of nutrition and how to become a successful coach. Expect six units of study with streaming video lessons taught by practicing industry leaders, as well as hands-on activities to help solidify your knowledge!
You'll also gain access to live Q&As and the WelloryX private community where you can connect with and receive support from like-minded nutrition professionals.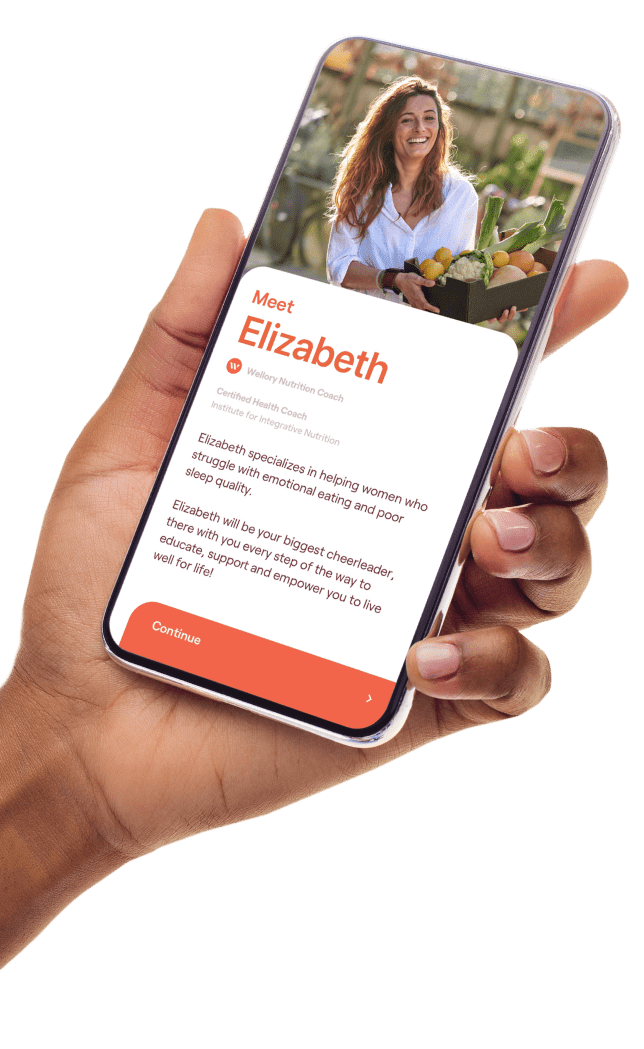 Digital 12-week curriculum so that you can learn from anywhere in the world
Interactive activities to help you apply and solidify your knowledge
Dozens of client-ready tools, frameworks, templates and checklists to begin coaching right away
Private WellX community to connect with faculty and classmates in your program every step of the way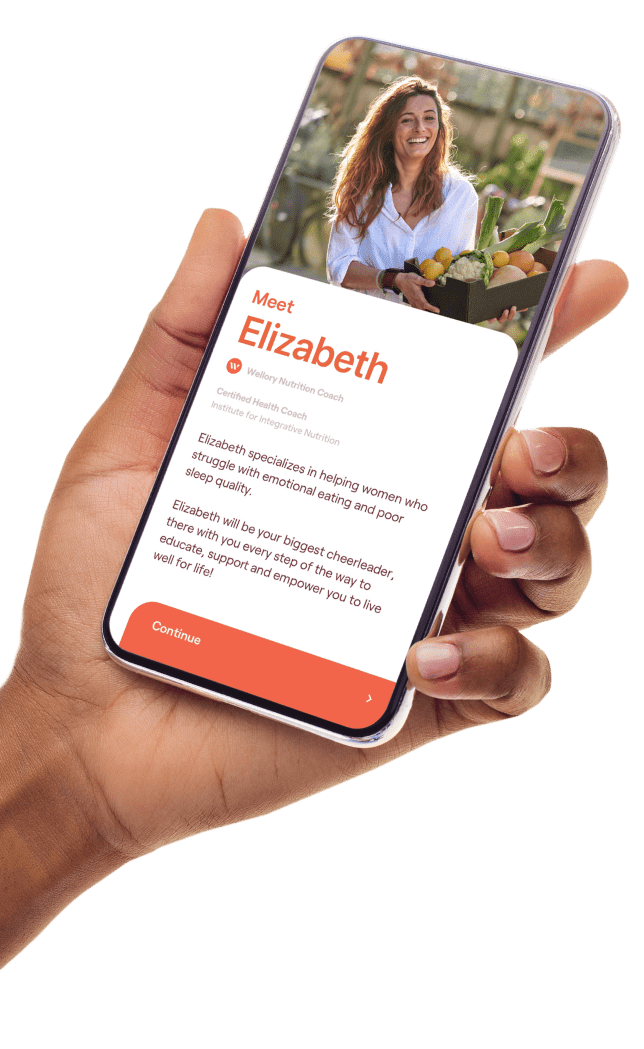 The WelloryX Story
We started Wellory with a mission to create a healthier world. And we knew the first step to unlocking better health was nutrition education – understanding the "what, why, and how."
But with so much conflicting information with every internet search, there was nowhere to access modern, validated, unbiased nutrition information.
So what did we do?
Over the past several years, we've hired and trained hundreds of health coaches, nutritionists, and registered dietitians nationwide who then helped thousands of clients learn how to eat better and live healthier lives using the Wellory App. And wow, did we learn a lot!
With our learnings, WelloryX was born.
WelloryX is a revolutionary nutrition coaching certification program built on years of applied research and real-life testing. Our curriculum gives you the knowledge, skills, tools, and support to confidently navigate the nutrition industry and turn your passion into a career. From finding clients and making money to understanding your own health, WelloryX will set you up for success.
Real World Results
- Devin, California
- Hailey, Massachusetts
- Jourdan, New York
- Monique, Florida
- Susan, Minnesota
- Landyn, New York
- Devin, California
- Hailey, Massachusetts
A Curriculum Built Upon Award-Winning Research
Started as a successful nutrition coaching app (rated "Best App for Non Calorie Counters"), Wellory has used years of applied research across thousands of client-coach interactions to transform its real-world learnings into a proven nutrition curriculum – WelloryX.
What You'll Learn:
🌎 Nutrition Industry

History of Diet Culture, Demystifying Today's Leading Diets (think Keto and Intermittent Fasting!) + more

⚖️ Foundational Nutrition

Macronutrients, Vitamins, Minerals, Hydration, Whole Foods, Fiber, Balancing Plates, Personalized Nutrition Needs + more

🧠 Functional Nutrition

Anatomy, Physiology, Metabolic Health, Hormone Balance, Autoimmune Conditions, Gut Health + more

🪜 Food Behavior Change

How to Build Healthier Habits, Why Diets Fail, the "Why" behind Emotional Eating, Staying Accountable + more

🧑‍ Lifestyle Nutrition

Food Quality, Applied Cooking Methods, Adaptogens, Sleep and Exercise Health, Stress Management Techniques + more

👏 Coaching Skills

Client Goals, Coaching Frameworks & Methodologies, Scope of Practice, Owning Your Expertise, Efficiently Scaling Your Clients + more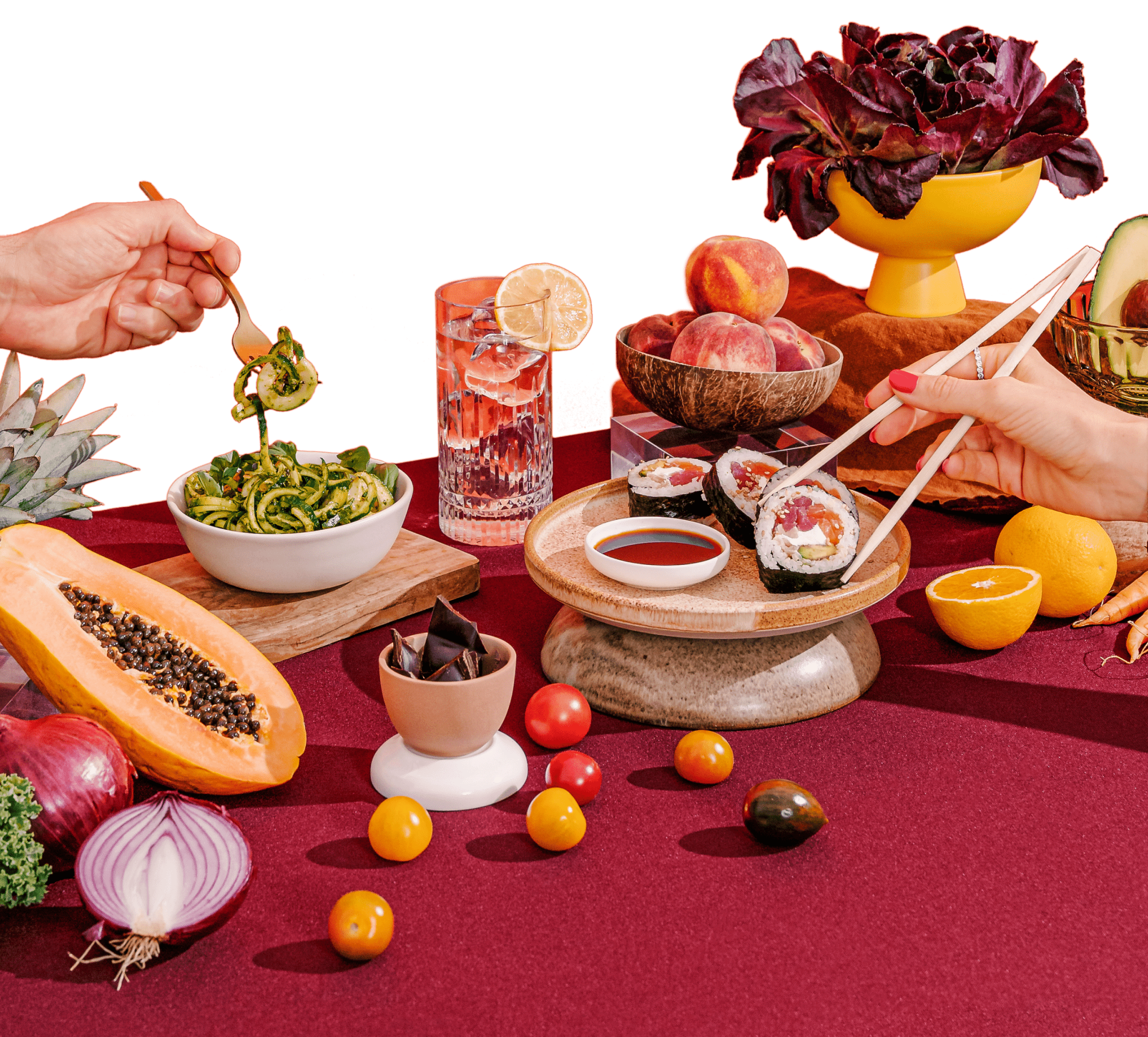 Industry-Leading Instructors
Every lesson is designed and taught by leading nutrition and behavior change experts.
Devin Ryan
Senior Wellory Nutrition Coach | Certified Integrative Nutrition Coach | Wellness
Entrepreneur
Anthony Dissen
Registered Dietitian Nutritionist | Instructor of Health Science | Certified in Public Health
Leandra Rouse
Culinary Nutritionist | Certified Functional Exercise Trainer | On-Air Fitbit Coach
Landyn Saputo
Senior Wellory Nutrition Coach | Certified Holistic Health Coach | Wellness Content
Contributor
Aja Gymiah
Registered Dietitian | Master's of Nutrition Sciences | Nutrition Coach
Susan Shannon
Senior Wellory Nutrition Coach | Certified Health Coach | Anti-Diet Advocate
Join the Waitlist
Class has already started, but click below to join our waitlist!