What's Included with WelloryX?
Over the course of 12 weeks, you'll learn the secrets of nutrition and how to become a successful coach. Expect six units of study with streaming video lessons taught by practicing industry leaders, as well as hands-on activities to help solidify your knowledge!
You'll also gain access to live Q&As and the WelloryX private community where you can connect with and receive support from like-minded nutrition professionals.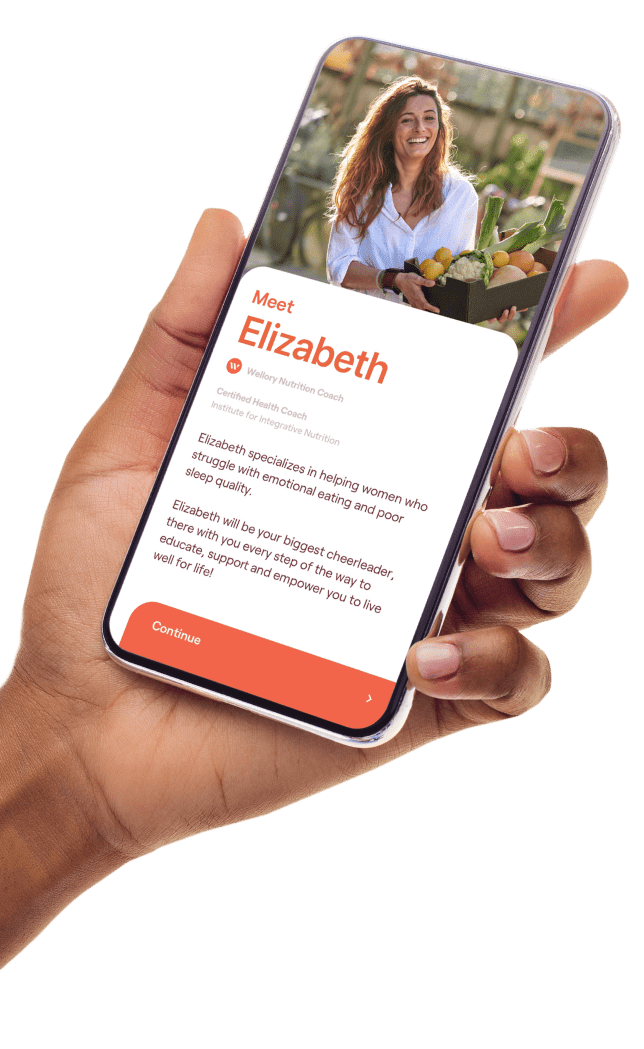 Digital 12-week curriculum so that you can learn from anywhere in the world
Interactive activities to help you apply and solidify your knowledge
Dozens of client-ready tools, frameworks, templates and checklists to begin coaching right away
Private WellX community to connect with faculty and classmates in your program every step of the way
Exclusive access to Wellory Coaching App to support clients and scale the day you graduate
$2,000 worth of bonus amenities See here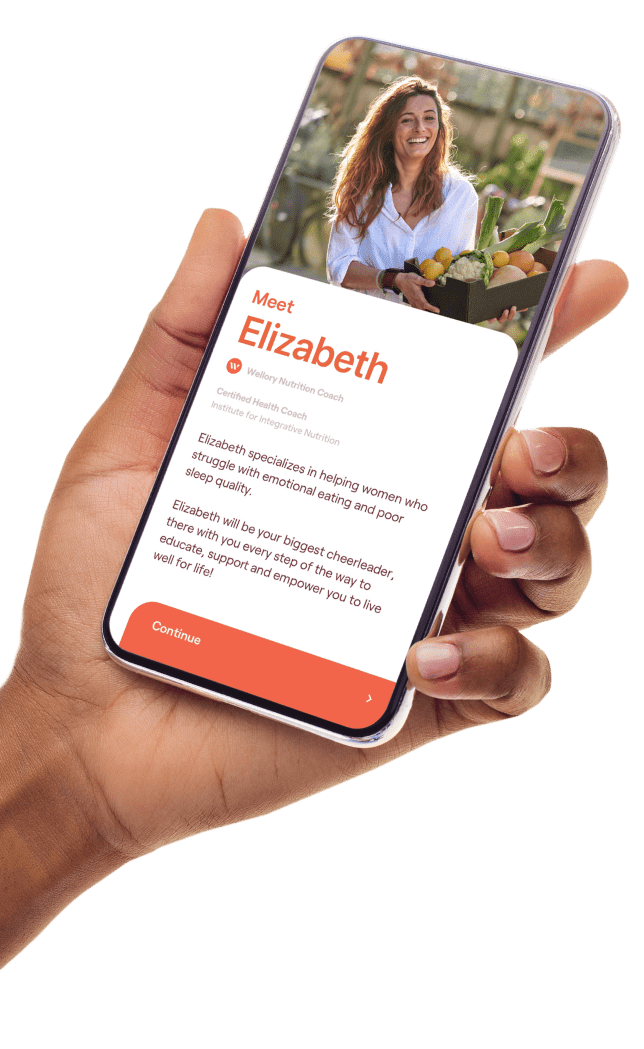 Break into a Fast-Growing Industry
The world is moving away from fad diets and towards personalized nutrition. In fact, the personalized nutrition industry is projected to grow by 263% by 2030 (that's +2.58 billion dollars since 2020!)*.
And with this shift, modern nutrition coaches are in high demand.
WelloryX's anti-diet curriculum will give you the competitive edge you need to succeed in today's nutrition industry. You'll understand the fundamentals of modern nutrition, develop powerful behavior change skills, and master a personalized and proven habit-building approach to stand out in the market.
263% growth by 2030
$2.58B since 2020
Why Choose
WelloryX?
WelloryX is the first and only curriculum built on real-world learnings generated from over half a million coach-client interactions to deliver the latest in modern nutrition sciences, human dietary habits, and proven behavior change psychology. Together with our top-rated coaching app, our graduate opportunities help you put your new skills to use right away.
Proven & Tested Curriculum
Validated through years of applied research and tested with thousands of real nutritionists and real client interactions.
Learn From Practicing Experts
Built and led by practicing nutrition leaders who bring their daily experiences to every lesson for always up-to-date course content.
Your Client Coaching App
Receive premium access to Wellory's coaching app – your all-in-one centralized solution to onboard, manage, and scale your clients the day you graduate!
Unlock Your Earning Potential
WelloryX Grads also get access to paid opportunities to partner with leading nutrition brands, land press spotlights and begin coaching immediately.
Exclusive Nutrition Community
Connect with a private network of graduates, practicing nutritionists, and industry leaders in the WX Community for ongoing learning, networking, and support.
Make Real Impact
WelloryX Grads have helped clients lose hundreds of pounds, build sustainable eating habits, overcome diet-related disease, and unlock healthier, happier lives.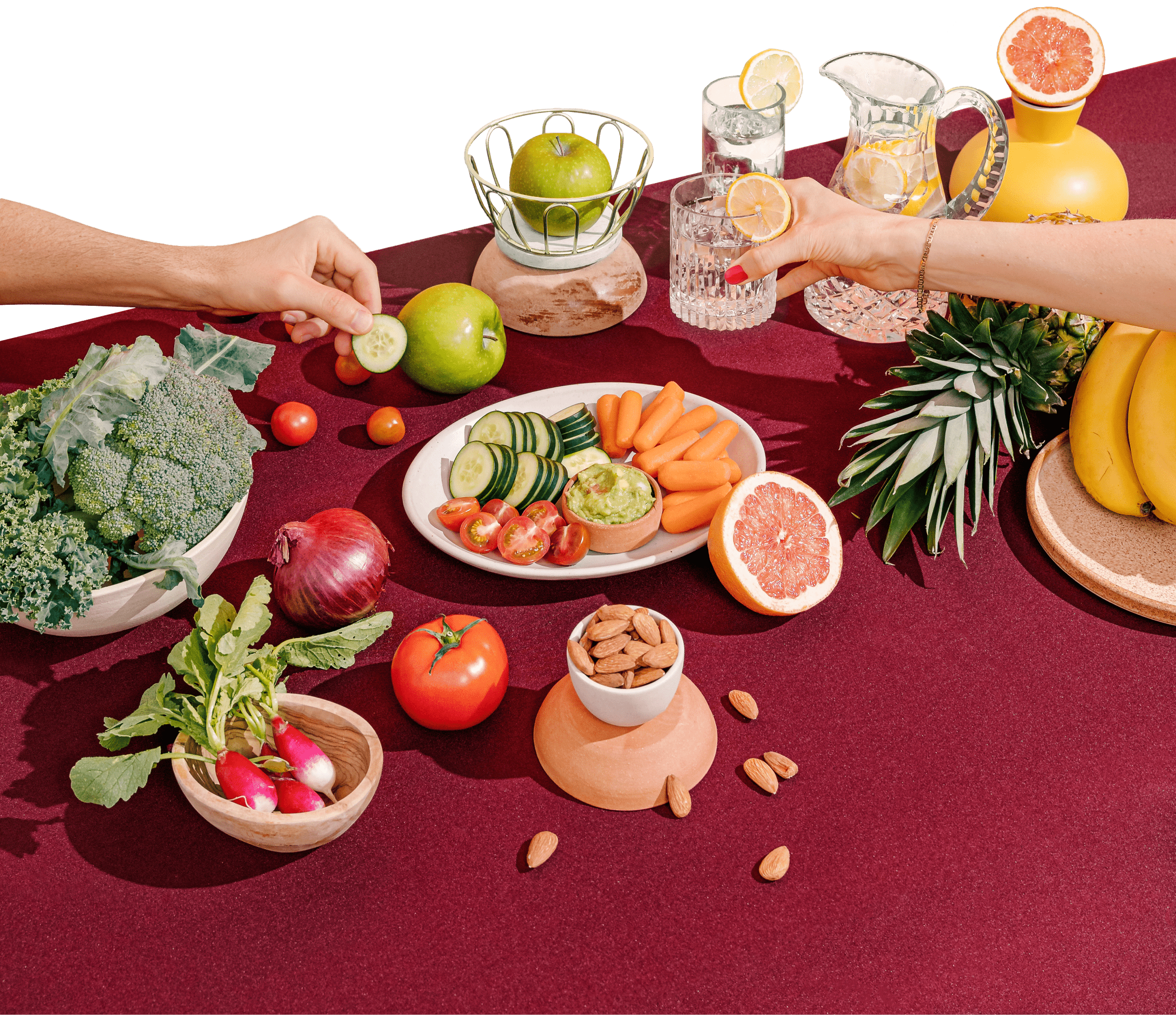 The WelloryX Difference
We're A Modern Company Designed for Modern Nutrition
As the leading anti-diet nutrition company, we're on a mission to disrupt diet culture and help everyone create a healthy relationship with food.
To get there, we're transforming the way the world thinks about nutrition through an action-oriented, results-driven curriculum that's revolutionizing nutrition education.
We're Built on Real-World Learnings
With over half a million client-coach interactions nationwide, we've taken real-life nutrition coaching learnings and consolidated them into a 12-week program, designed by leading nutritionists who have been there before.
You'll learn from real-world scenarios and walk away with tried & true frameworks for everything from encouraging clients when they're ready to give up, to sharing constructive feedback, to celebrating wins, and so much more.
We Want You To Make Money!
We're not biased about nutrition (like most things you'll find on the internet!). Instead, we're biased towards action. WelloryX will transform you from new student to confident nutrition coach in just 12 weeks.
Our curriculum guarantees you'll graduate with the knowledge, skills, and tools you need to begin putting your skills to use immediately. You'll gain exclusive access to job opportunities so you can start making money right away. We care most about our learners, which is why we prioritize ROI above all else!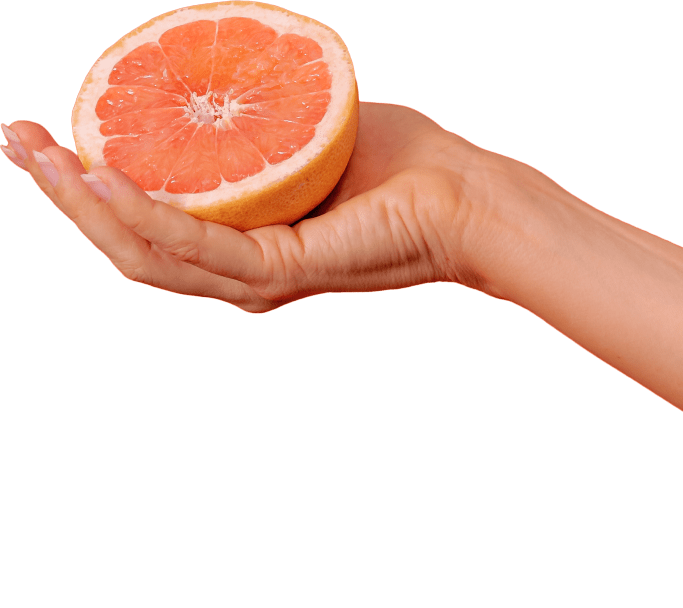 Is WelloryX Right for You?
Passionate about healthy eating? Hungry to learn more about nutrition? Already the go-to person for health advice? Our nutrition certification program is for you!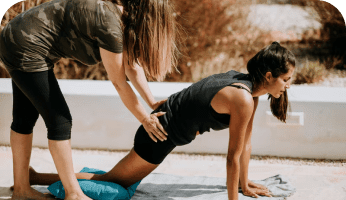 Personal trainers, fitness instructors + all-around fit pro's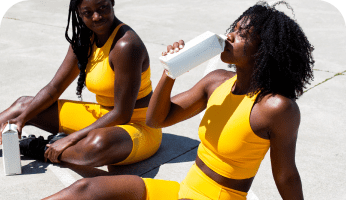 Nutrition enthusiasts interested in making a career change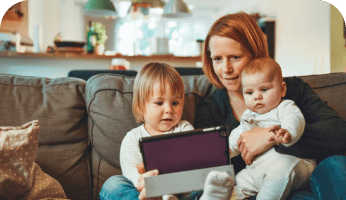 Wellness-focused parents & spouses building a healthier home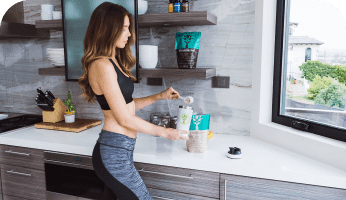 Health optimizers ready to take their nutrition knowledge to the next level
Anyone on a mission to become their healthiest self
No previous nutrition experience necessary!
The WelloryX Story
We started Wellory with a mission to create a healthier world. And we knew the first step to unlocking better health was nutrition education – understanding the "what, why, and how."
But with so much conflicting information with every internet search, there was nowhere to access modern, validated, unbiased nutrition information.
So what did we do?
Over the past several years, we've hired and trained hundreds of health coaches, nutritionists, and registered dietitians nationwide who then helped thousands of clients learn how to eat better and live healthier lives using the Wellory App. And wow, did we learn a lot!
With our learnings, WelloryX was born.
WelloryX is a revolutionary nutrition coaching certification program built on years of applied research and real-life testing. Our curriculum gives you the knowledge, skills, tools, and support to confidently navigate the nutrition industry and turn your passion into a career. From finding clients and making money to understanding your own health, WelloryX will set you up for success.
Real World Results
- Devin, California
- Hailey, Massachusetts
- Jourdan, New York
- Monique, Florida
- Susan, Minnesota
- Landyn, New York
- Devin, California
- Hailey, Massachusetts
A Curriculum Built Upon Award-Winning Research
Started as a successful nutrition coaching app (rated "Best App for Non Calorie Counters"), Wellory has used years of applied research across thousands of client-coach interactions to transform its real-world learnings into a proven nutrition curriculum – WelloryX.
What You'll Learn:
🌎 Nutrition Industry

History of Diet Culture, Demystifying Today's Leading Diets (think Keto and Intermittent Fasting!) + more

⚖️ Foundational Nutrition

Macronutrients, Vitamins, Minerals, Hydration, Whole Foods, Fiber, Balancing Plates, Personalized Nutrition Needs + more

🧠 Functional Nutrition

Anatomy, Physiology, Metabolic Health, Hormone Balance, Autoimmune Conditions, Gut Health + more

🪜 Food Behavior Change

How to Build Healthier Habits, Why Diets Fail, the "Why" behind Emotional Eating, Staying Accountable + more

🧑‍ Lifestyle Nutrition

Food Quality, Applied Cooking Methods, Adaptogens, Sleep and Exercise Health, Stress Management Techniques + more

👏 Coaching Skills

Client Goals, Coaching Frameworks & Methodologies, Scope of Practice, Owning Your Expertise, Efficiently Scaling Your Clients + more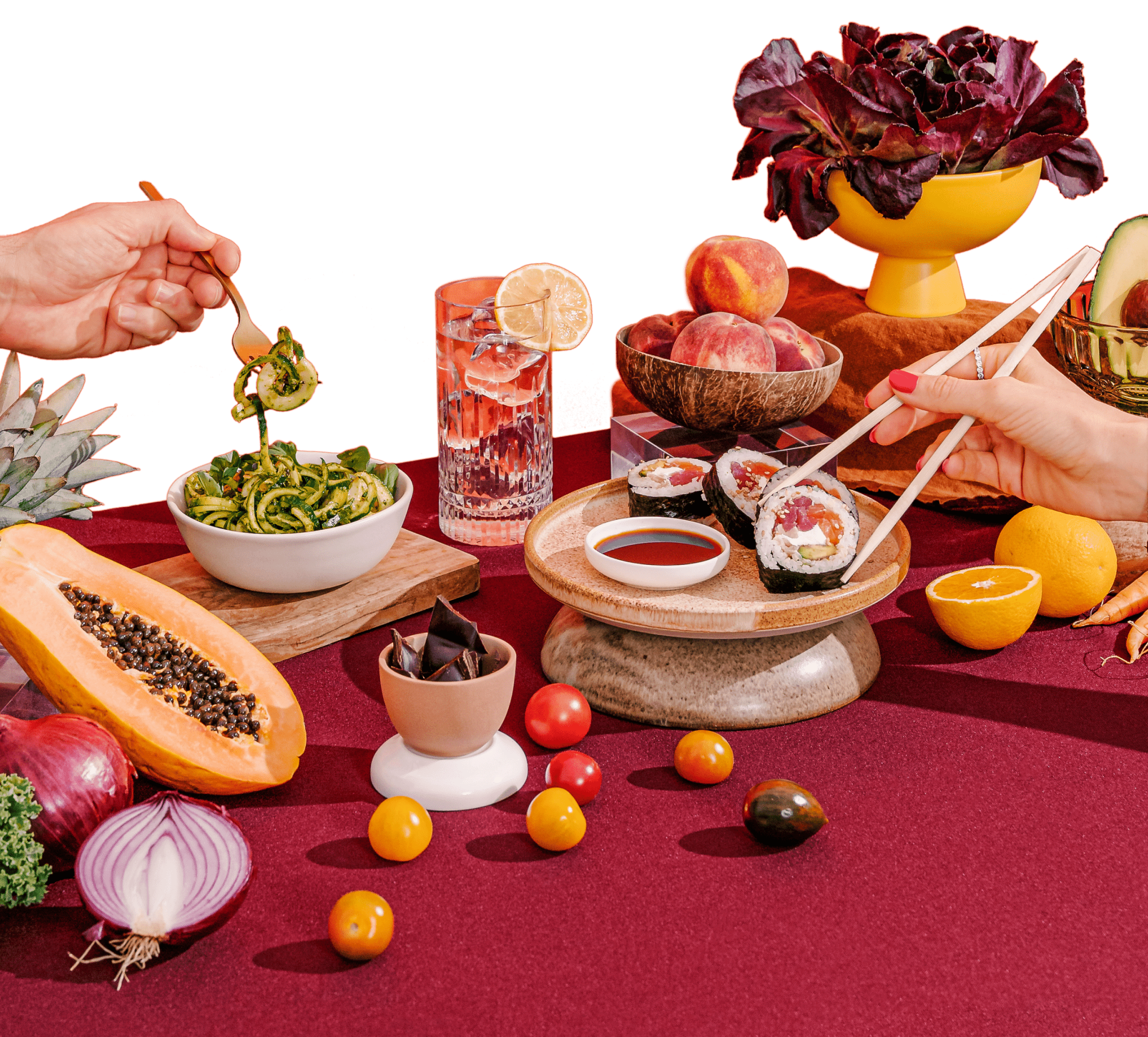 Industry-Leading Instructors
Every lesson is designed and taught by leading nutrition and behavior change experts.
Devin Ryan
Senior Wellory Nutrition Coach | Certified Integrative Nutrition Coach | Wellness
Entrepreneur
Anthony Dissen
Registered Dietitian Nutritionist | Instructor of Health Science | Certified in Public Health
Leandra Rouse
Culinary Nutritionist | Certified Functional Exercise Trainer | On-Air Fitbit Coach
Landyn Saputo
Senior Wellory Nutrition Coach | Certified Holistic Health Coach | Wellness Content
Contributor
Aja Gymiah
Registered Dietitian | Master's of Nutrition Sciences | Nutrition Coach
Susan Shannon
Senior Wellory Nutrition Coach | Certified Health Coach | Anti-Diet Advocate
How a
Nutrition Certification
Will Change Your Life
A nutrition coaching certificate has endless real-world applications. What doors will it open for you?
With a nutrition certification, you can
launch your private practice
Save Big with Student Perks
Unlock over $1,500 of savings when you enroll in presale today + $2,000 worth of bonus tools. Limited spots available!
Spots are
limited
✅

12-Week Nutrition Certification Course

$4,987 Value

✅

Lifetime Access to the WellX Community

$4,997+ Value

✅

Exclusive Access to Wellory Coaching App

Uncapped Value

🎁

BONUS: 2 Live Sessions with Wellory Founder/CEO + Guest Lecturers

$1497 Value

🎁

BONUS: Ready-To-Go Coaching Resources

$799 Value

🎁

BONUS: Wellory Swag (to study in style!)

$52 Value
Your Cost Today =

$997
$2,499
Payment Plans
Select from our flexible payment plans designed to fit your budget. 0% interest. 0% APR.
Single Payment
$2,499 single payment
$997 single payment
4 Monthly Payments
$624.75 /month
$249.25 /month
12 Monthly Payments
$208.25 /month
$83.08 /month
🤝At WelloryX, we guarantee an outcome-based learning experience. Graduate with the knowledge and skills you need to be a practicing nutrition coach or we'll refund your tuition.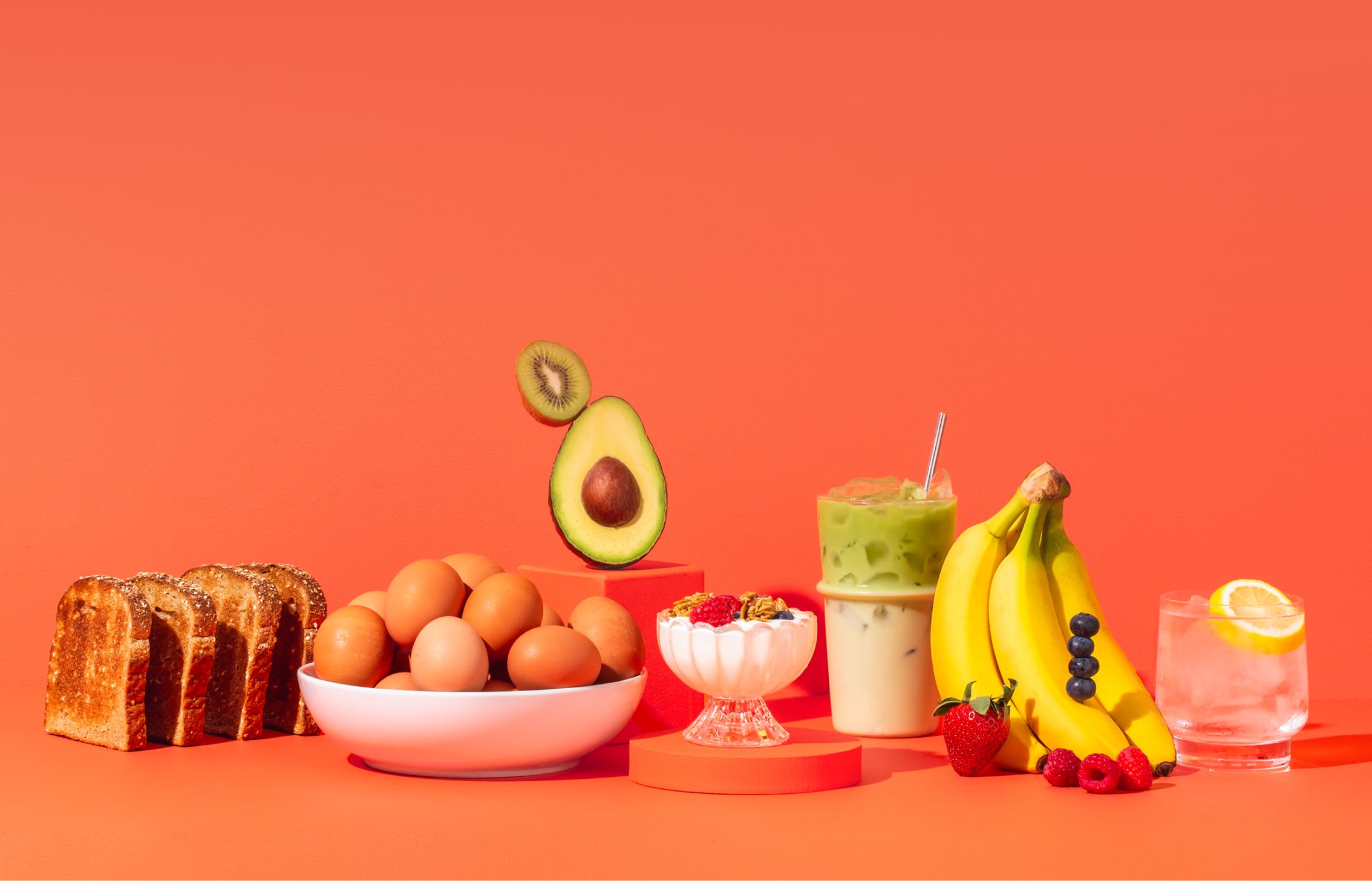 Class Begins
Soon!
The next WelloryX Nutrition Program begins
June 6, 2022
Remaining seats for June enrollment are
limited.
Enroll in presale today to secure your spot – plus, save 60% off your tuition!
Enroll Today
Frequently Asked Questions
What is WelloryX?
WelloryX is the first and only curriculum built on real-world learnings to deliver the latest in modern nutrition sciences, human dietary habits, and proven behavior change psychology. Upon completing the WelloryX course, you'll graduate with a Nutrition Coaching Certification and immediate opportunities to put your new skills to use right away.
What is a WelloryX Nutrition Coach?
As a Certified WelloryX Nutrition Coach, you will be an expert in nutrition and food behavior change. The WelloryX program provides you with the knowledge and skills you'll need to optimize your own health and help others build healthier eating habits. All WelloryX Nutrition Coaches are equipped to begin working with clients right after graduation!
Is the WelloryX Nutrition Coach Certification credible?
While the curriculum isn't accredited by a national education board, it is the leading certification program available today for applied learning. WelloryX is not designed to prepare you for additional years of studying–instead, it's designed to help you begin applying your knowledge and skills in a professional setting immediately after graduation. Our curriculum has been validated through years of applied research and testing with practicing nutritionists and real clients. In addition, every lesson is designed and taught by leading nutrition and behavior change professionals and peer-reviewed by licensed industry experts.
What topics are included in the curriculum?
Our curriculum is built from years of learning about what knowledge and skills nutrition experts actually need. You'll graduate our course with applicable science-backed nutrition knowledge and effective coaching skills. In just 12 weeks, you'll master the fundamentals of modern nutrition, develop behavior-change coaching skills, and learn how to build healthier relationships with food. Your curriculum will be broken into six key pillars, each covering up to 10 topics. Our 6 unites of study include: Nutrition Culture, Foundational Nutrition, Functional Nutrition, Food Behavior Change, Lifestyle Nutrition and Coaching Skills.
What are the career opportunities for a Wellory Nutrition Coach?
Wellory Nutrition Coaches are equipped to help clients build sustainable nutrition habits. By earning your WelloryX certification, you will not only have the knowledge and tools to transform your own health, but to help others do the same. Wellory Nutrition Coaches utilize their certification in paid career opportunities like launching a private practice, landing exclusive brand partnerships, full-time coaching roles at a top nutrition companies, consulting at gyms and exercise studios, consulting, and content opportunities. Grads also receive premium access to Wellory's web and mobile coaching apps – your all-in-one solution to onboard, support, and succeed with clients.
What is the program length and course structure?
The WelloryX curriculum expands across 12 weeks. Each week you'll watch streaming video lessons taught by industry leaders and dive into hands-on activities to apply your learnings every step of the way. You'll also gain access to the WelloryX private community to share, ask and discuss with other nutrition-loving students.
What makes Wellory's program different from other health coaching and nutrition courses?
Our science-backed course is the only nutrition certification created from years of actual application and testing, and backed by actively practicing nutrition leaders. WelloryX ist aught by practicing nutritionists, RDs, doctors and coaches and built on real-life interactions, not antiquated textbook chapters. We've created a nutrition coaching app used by thousands of clients, and our course is constantly updated to reflect the latest science and learnings. We're built on the understanding that diets don't work or lead to real behavior change + we're half the cost of other leading programs!
Who is WelloryX for?
WelloryX is right for anyone looking to expand their nutrition knowledge, develop behavior change skills, become a practicing nutrition coach, and/or understand how to practice an anti-diet nutrition approach.
Are there prerequisites?
There are no prior nutrition or education requirements needed to enroll in WelloryX! However, we do require that all students have access to a computer, smartphone or tablet and internet access.
How much does the course cost?
The WelloryX course is $2,499. We offer a one-time payment option, 4 monthly payments, or 12 monthly payments to suit your lifestyle and budget.
How much will I make as a Wellory Nutrition Coach?
Once you begin working with clients, your earning potential will be uncapped and is dependent on how many clients you work with, in addition to any additional opportunities you pursue across brand partnerships, press opportunities, and more. Within the first 3 months after graduation, many coaches are making at least an additional $500 per month!
What types of brand partnership opportunities can graduates access and how?
Wellory has partnered with brands like Thrive Market, 24 Hour Fitness, One Medical, SAP, Fidelity, Sourse, Olipop and the list goes on! Accessing our brand opportunities is simple! After graduation, you'll be added to our graduate network through which we'll share all opportunities, and steps on how to get involved, as they arise.
Am I guaranteed clients if I use Wellory's coaching app after graduation?
While Wellory can not guarantee clients on our app platform upon graduation, there are coaches working with up to 100+ clients via the app! Via our platform, you are able to bring as many of your own clients as you'd like, in addition to matching to Wellory clients that sign up to the platform without a coach in mind.
How does the online community work?
As a WelloryX student, you'll get exclusive access to the WellX community. Here, you can engage with peers, get to know each other, get support, meet other WelloryX alum after graduation, take advantage of press and partnership opportunities, and so much more!
Is there a money back guarantee?
At WelloryX, we guarantee an outcome-based learning experience. Graduate with the knowledge and skills you need to be a practicing nutrition coach or we'll refund your tuition. Question? Email us at hello@wellory.com to chat!
I have more questions, who can I contact?
We're here to help! Email us at teamx@wellory.com.